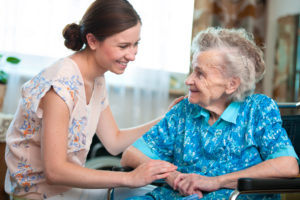 Our Focus Is Helping Seniors Live Well At Home
At Compassion Hospice, we are dedicated to meeting our patients and families where their journey begins in hospice care. Our passion drives us to deliver a high level of care where our patients call home.
Compassion Hospice is founded by healthcare professionals with a commitment to providing a high quality of care to our patients, families, and referral sources. We have a tremendous understanding of the needs of all who are involved in the hospice journey and are committed to delivering the hospice benefit with compassion while ensuring high integrity.
Why choose Compassion Hospice?
Compassionate Care Services
Compassion Hospice is transforming the execution of hospice care. We strive to meet all hospice-eligible patients and families with compassion for their unique circumstances to offer support and guidance through their hospice journey.